Welcome to Class Two, Year 4
Kit you will need this term
Please note P.E. kit is a white t-shirt and black shorts with trainers. P.E. kit should be brought on Monday and be left in school all week until Friday.
This half term we are NOT swimming.
Forest School
Those who did not visit last year will be going to Forest School on Wednesdays this term. We travel to a local woodland on Ricky's minibus in the afternoon. Warm, old, outdoor clothes and suitable footwear (old trainers, boots, wellies) and a waterproof jacket are needed. Hats, scarves and gloves would be a good idea too when the weather gets colder. Jogging pants etc. for legs NO DENIM JEANS.
Homework
This term homework will usually be given on Thursday. It is due in on the Thursday of the following week. If the work is not done by then we will expect it to be finished at break times. I always go over the work, so your child should know what to do. If you are getting a bit stuck please call into school or telephone me and I will go over the work. There is also an opportunity for children to come into homework club from 8.00am onward on any day of the week where they can complete their homework and have some breakfast too if you want. Children may also stay behind at the end of the day on Monday, Wednesday or Thursday to get some help with completing their homework as long as this has been arranged in advance between us.
Remember Dojo
As well as this web page, don't forget to check your Class Dojo notifications for daily updates. You can also 'like' and comment on posts. If you have any queries, you can also send direct messages.
Mr. N. Dodd
Curriculum /Topics for the year
It's acorn time in Fox Wood. We are going to collect some and see if we can grown some oak trees for the school field.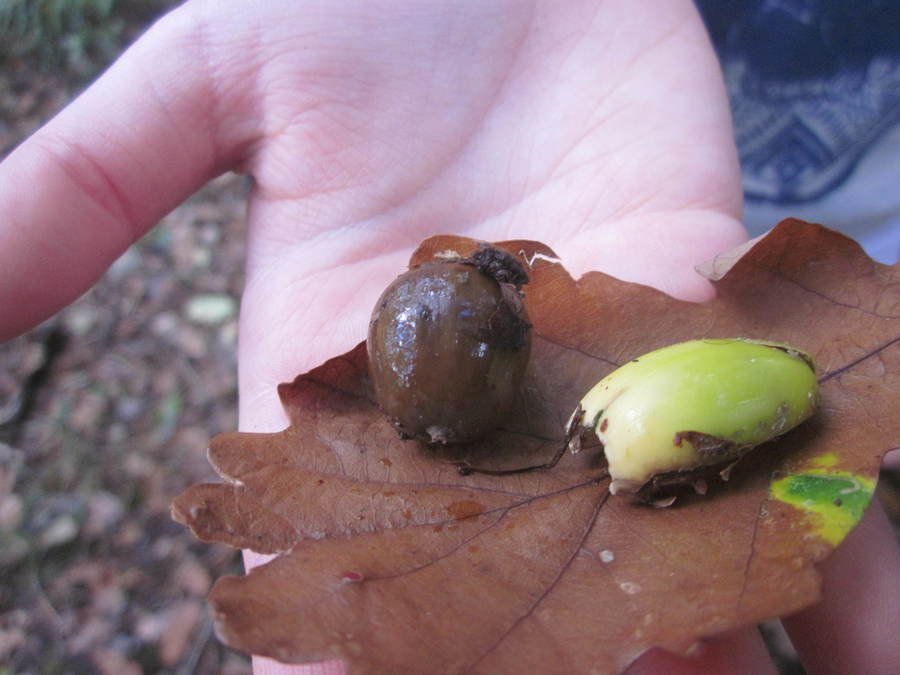 Someone had been busy at our Forest School site over the Summer building a den.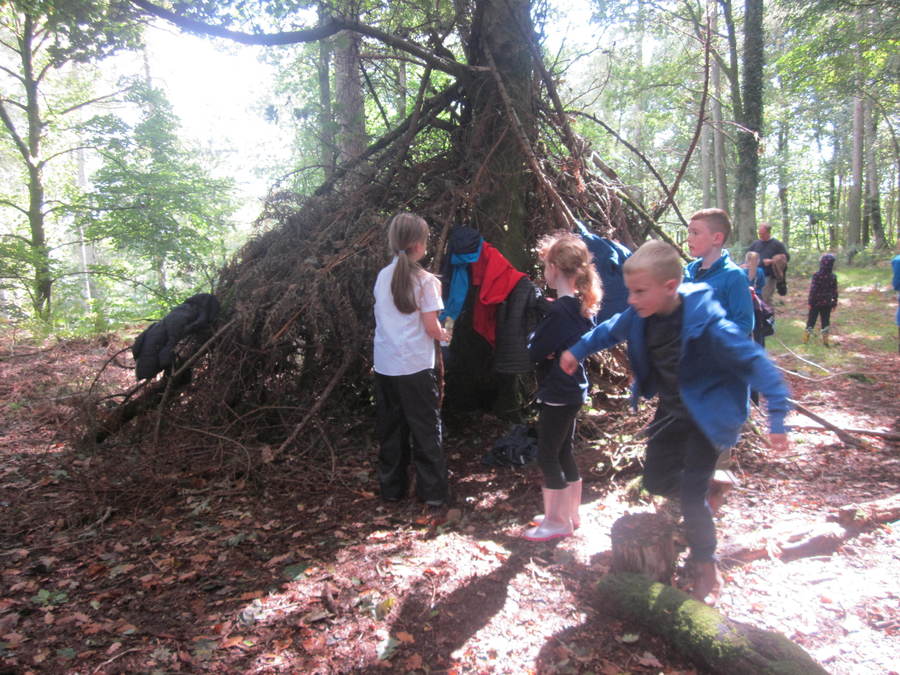 We visit lots of local places to inspire us in our work. This is Silecroft beach.